Insulated Concrete Form Distributor
The best insulated concrete forms. Period.
Insulated concrete forms that are designed to scale with your project's scope.
With over 30 Years experience, we know this business inside and out.
Fastform ICF has been proudly providing customers throughout Southern Ontario with superior insulated concrete form products, backed by outstanding customer service and technical support, for over the past 30 years. Whether you are a developer, a builder, a design professional, or a homeowner, you can rely on our experienced team members to guide you through the entire process, from choosing the right products and determining the right quantities for your specific project to training you on how to install the products properly.  
Our innovative product lineup.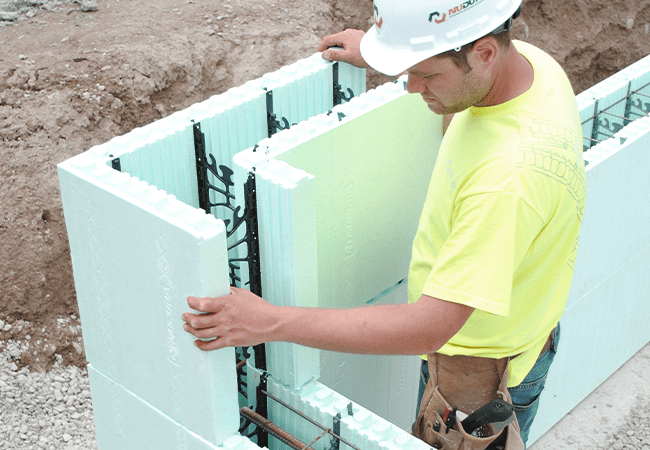 NUDURA Training course - June 2nd
If you are thinking of building with NUDURA Insulated Concrete Forms, we encourage you to take one of the One Day ICF Training Courses. The One-day training seminars provide Builders & Installers with basic NUDURA ICF installation skills. 
The National Home Show, Happening Now!
The National Home Show is on now from April 14th until the 24th. Come stop by and say hi! You can find us at booth 1601 in the Enercare centre. 
In order to reduce the spread of COVID-19 and to comply with new re-opening bylaws in certain regions, we are now offering delivery or curbside pickup ONLY. For order pickup please call us in advance at the appropriate number to place your order; we would ask that COD customers have your credit card number ready.